2500 Sq Miles of UAS Airspace!
West Wales Airport is an independent world-class UAS flying environment and the only site in Europe that is fully authorised to enable the flying of UAS beyond visual line of sight (BVLOS) over land and sea.
West Wales Airport UAS Facility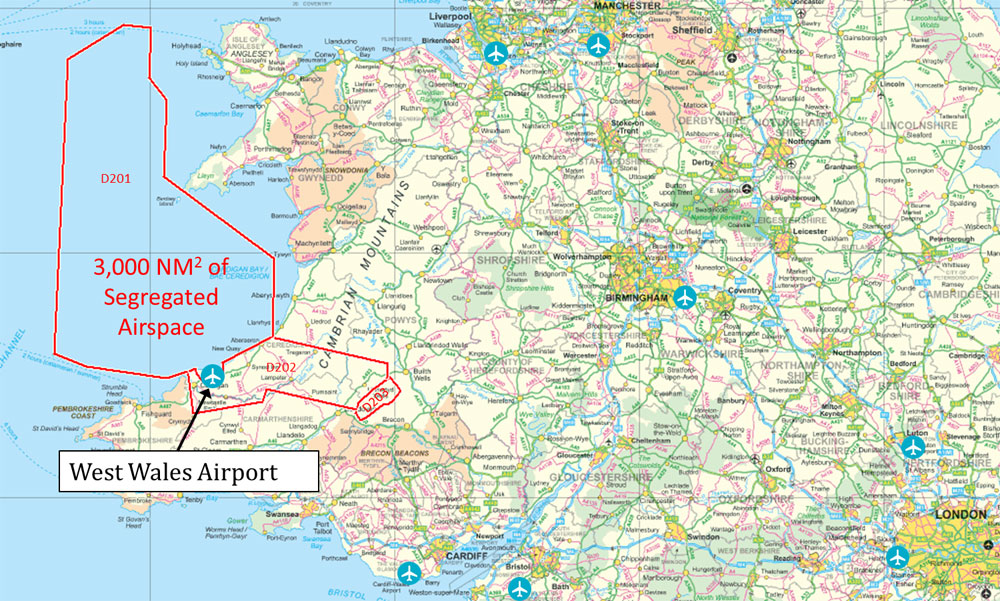 Operation of Unmanned Aircraft (UAS) within West Wales Airport Flight Restriction Zone (FRZ)
In accordance with Article 94B of the Air Navigation Order (as amended 2020) the operation of UAS (which includes model aircraft or toy 'drones') requires permission if the aircraft is to be flown anywhere inside the Flight Restriction Zones associated with a Protected Aerodrome.
As West Wales Airport (EGFA) is a Protected Aerodrome it has a continuously active Flight Restriction Zone (FRZ), EG RU201A/B/C, as depicted below: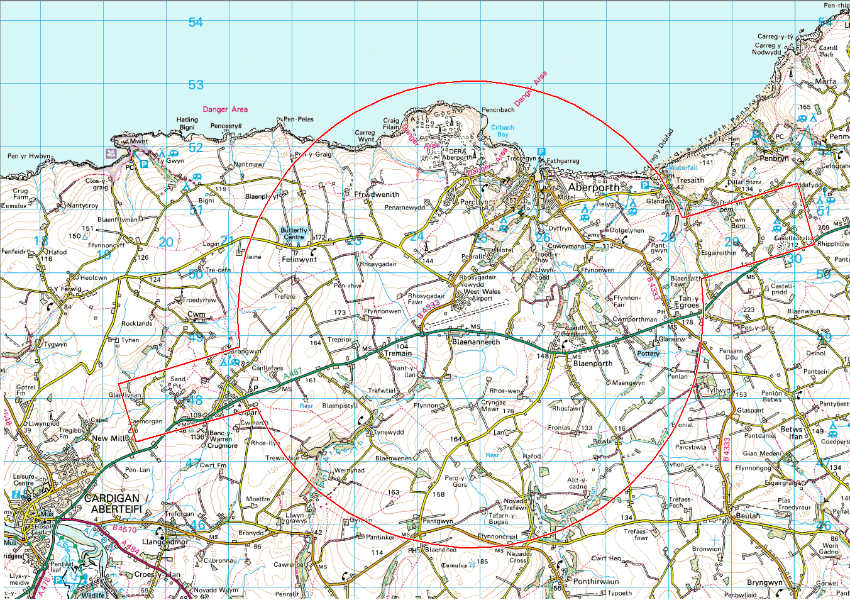 UAS Operators with a need to operate inside the area bound by the red line (regardless of time of day) must complete the application form below and submit it to West Wales Airport for assessment at least two working days prior to the intended period of activity. Please note that our business hours are Monday to Friday, 0900 to 1630 (local time), except Bank Holidays.
WWA FRZ Application Form  (Click to download Word doc)
Following assessment, WWA will return the application form with permission or refusal, and any associated conditions of operation.
Operation of UAS inside the FRZ without prior permission from West Wales Airport is illegal, will be reported to the CAA and/or Police, and could result in prosecution.